As the weather becomes comfortably warmer, most homeowners start preparing their gardens, washing the grimy covers on their patio furniture, and cutting down the trees that didn't make it through the winter snowstorms.  However, with warmer weather comes time for regular home maintenance as well. Taking care of your roof may not be a top priority on your spring/summer to-do list but ignoring your roof could cost you some repairs or a new roof entirely. After all, it serves as a barrier against hail, ice, snow, rain, and branches and debris. Unfortunately, it is not indestructible, and if you want it to serve its purpose for many years to come, you simply have to put a lot of time and effort into roofing maintenance.
Clean gutters and downspouts regularly
As spring rolls in, showers are not the only thing that will fall on your roof and into your gutters.  Clearing away anything that clogs your gutters, such as fallen leaves, twigs, bird droppings, and other debris is crucial to proper roof health. If these can clog up your gutters and cause water to pool on your roof, you could be facing severe water damage in a remarkably short time. The gutters and drains on your home serve a critical function to the safety of your home overall and right now is the perfect time to get up there and make sure they are cleaned out and in good condition. Keeping your gutters and drains in good shape is an investment in the safety and security of your home.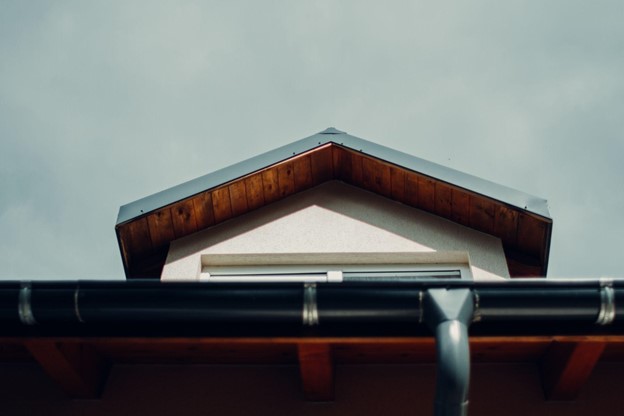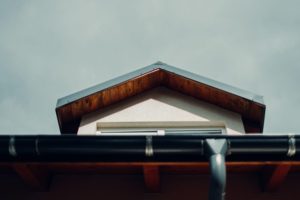 Check for roofing damage
In addition to cleaning the gutters and downspouts regularly, you should also make sure that there are no issues with your roof's drainage system. If you notice that water pools on your roof or doesn't drain away, you should get a professional to check it out. This way, you will be able to make sure that water doesn't end up causing any damage to your roof. Typically, if your home has suffered any kind of damage over the previous winter, spring is when you will notice it. However, some types of roofing damage aren't readily apparent until they have already caused enough damage for you to see it on the inside of your home. Because this is always a possibility, you will want to take the time before the summer hits and get on your roof to look for any signs of damage that might be hiding up there.
Inspect and repair broken shingles
If you notice a cracked or missing shingle, you should inspect the rest of the roof to ensure that the issue doesn't lie with a damaged piece of wood or a leaky nail. Although most homeowners don't worry about small cracks on their shingles, you must take them seriously. The more time passes, the bigger the crack becomes and the weaker the shingle becomes.
Get a roof inspection
Although most people don't consider their roofs until something goes wrong with them, getting an inspection done is one of the most important things you can do to keep your roof in top shape. In addition to preventing any serious issues, a good inspection will also let you know what kind of maintenance your roof needs and how much time it has left before it starts leaking and breaking down completely. Assessing the state of your shingles or tiles, flashing, gutters, and protrusions is necessary for preserving the good health of your roof and, therefore, its performance and efficiency. Once these components start to wear down and deteriorate, the cost of needed repairs begins to snowball. If you notice cracks or loose materials on your roof during an inspection, make sure to contact a certified roofer so you can put a halt to the damage before spring rains or, worse, summer storms begin to fall.
Contact us for all your roofing needs
When it comes to roofing and exterior home solutions in Omaha, HomeWise Roofing & Exteriors is the name to trust. From roof maintenance to siding, windows, and doors, you can count on our team to deliver outstanding results. We are experts in the many available options, and we will help you choose the roof that is right for your home and budget. We will communicate with you to ensure that we give you all the options that fit your needs. No matter which kind of roof you choose, we guarantee that you will be satisfied with the product and our warranty.