"What kind of windows should I buy for my house?" This, along with the question of what type of shingles you should put on your roof, is one that can be difficult to answer. Change can be exciting and replacing your windows can be a great investment for your home. Upgrading your windows can even help you save on heating and cooling costs! There are various styles and companies to choose from, and it can be confusing to compare all the options available to you. To help you out, we put together a cheat sheet of the things you'll want to consider and resources to help you choose replacement windows for your home.
Do your windows need to be replaced?
Situations that may warrant a need for window replacement include the following:
Your windows have single pane glass or temperature-conductive frames and sashes. Most window experts would agree that homes with poor-performance windows almost always benefit from a replacement.
Your windows are in poor condition. Beyond the concern of efficiency, windows in poor condition can lead to water leaks, humidity problems and pest infestations. Cracked or non-operational frames are also great reasons for a window replacement.
Your windows raise safety concerns. Windows that can't open or close properly or are weak and loose due to improper maintenance or damage are great candidates for replacement. If your home has windows that don't open, consider replacing them with operable windows to serve as exits in the case of an emergency.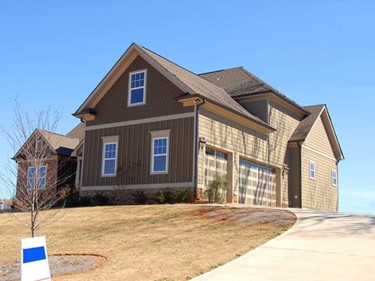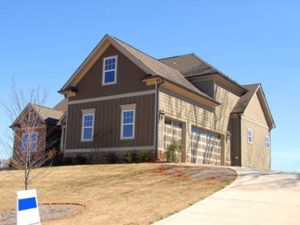 Window Styles
Single Hung Windows
Single hung windows allow ventilation through a single operable lower sash and provide a traditional look.
Double Hung Windows
Double hung windows have two operating sash that move up and down, allowing ventilation through the top, bottom or both. These windows offer a traditional look and are easy to clean.
Casement Windows
Effortless operation and smooth gliding hardware can be used alone or as the building blocks for Bow and Bay windows. They have a classic appearance and offer multi-point locking mechanisms for added security.
Bow and Bay Windows
Crafted uniquely for you, Bow and Bay windows create a dramatic look inside and out. They can transform the look and feel of a room. These elegant windows are offered with standard head and seatboard and jamb extensions that can coordinate with interior decor.
Hopper and Awning Windows
Hopper and Awning windows are aesthetically appealing and swing open easily for a lifetime of effortless operation. Hopper windows are traditional basement windows that tip inward from the top for ventilation. Awning windows open outward from the bottom for ventilation.
Slider Windows
Sliding windows are easy to operate and provide a wide-open expansive view with no horizontal obstructions. Single slider windows bring ventilation without obstructing the outdoor area and are great for patios and entrance ways. Double slider windows offer a more natural view. Both left and right sashes operate and are removable giving versatility in airflow and easy cleaning.
Half Circle and Arch Windows
Dramatic shapes can enhance your home's architectural style and provide endless creative possibilities.
Custom Geometric Windows
Add character to your home and accentuate other window styles with custom geometric windows.
Framing
Most people know that a wood frame is less prone to heat and cold transfer in comparison to metal frames, but that doesn't mean wood is always the best option for a utility-bill-friendly window. There is a variety of options when it comes to window frames, here's a look:
Vinyl
Just because vinyl is relatively inexpensive doesn't mean it is "cheap." A well-constructed, properly installed vinyl window can be a practical and budget-friendly option. Vinyl can also be energy efficient through insulated glass and tight construction to reduce air leakage. Vinyl can be limited on color choices, which is why many people may steer another route.
Wood
Wood framing provides the best insulative value, but requires more upkeep than other framing options. A well-built wood window will stand the test of time with proper installation and good-fitting pieces.
Aluminum
While not a great contestant for preventing heat transfer or loss, aluminum windows are practical in rainy, humid climates and meet coastal building codes in hurricane prone areas.
Wood Clad
Wood-clad framing offers low-maintenance exteriors (typically aluminum or vinyl) and a temperature-transfer-resistant wood interior. Although water intrusion and rotting is not uncommon, when installed properly with waterproof precautions, water intrusion can be minimized.
Composite
Made from scrap wood shavings and plastic resins, these windows can mimic the look of wood without the maintenance. And because the resins used in the window-manufacturing process are often from recycled plastics and an eco-friendly choice.
Fiberglass
Technically considered composite windows due to the mixture of glass fibers and polyester resins, they are often discussed independently. Fiberglass framing is more expensive than other units, but has great selling points: They are extremely energy efficient, durable, and keep their shape.
Glass
Did you know you can choose the type of glass for your windows? You can! When looking at types of glass, it is important to consider the potential heat loss/gain. Some glass is stronger and more energy efficient than others. HomeWise Roofing and Exteriors offers three types of glass: Double glazed low-e argon, triple glazed low-e argon and triple glazed low-e krypton. Double glazed low-e argon and triple glazed low-e argon both provide protection against air leakage and block UV rays from damaging interiors. Triple glazed low-e krypton is a better insulator than argon but is more expensive. Remember to always look for the NFRC label!
Still struggling with how to choose replacement windows for your home? HomeWise Roofing and Exteriors can help answer any questions you still have. Ready to bring new windows into your home? HomeWise has the experience and professionals to meet your window replacement needs. Get in touch today!