With the wide variety of new features and styles available for modern window replacements, your home upgrade can leave you feeling overwhelmed. Trying to understand all the options available to you can be confusing. No need to worry! Here is a list of common window replacement terms to know before buying so you can make an informed decision when purchasing new windows for your home.
Window Glass
It may seem surprising, but window glass isn't "one size fits all." Window glass comes with various options that can help increase energy efficiency and lower your utility bill.
Panes: The glass that sits visibly in the window sash. Options include:
Single pane: windows with one sheet of glass
Double pane: windows with two sheets of glass
Triple pane: windows with three sheets of glass
Spacers: metal or plastic pieces used in double or triple pane windows that separate the panes of glass in your window so insulating argon gas can be housed there.
Glazing: Another term for window glass, glazing refers to the whole glass system, including coating, spacers, and sealant.
Glass size: This is the actual size of the full window glass pane, not just the visible part.
Laminated: Glass made of two sheets, melded together to reduce the chance that breaks will shatter it.
Tempered: Made through a rapid heating and cooling method, this glass is super-strong. If it breaks, it yields small, less jagged fragments.
Wire Glass: Incorporating wire when made, this glass is safer because it's less likely to fall out of the sash when broken.
Frames
Apron (aka, Sill Extender): Trim that attaches the interior windowsill to the wall beneath it.
Casing: The space between your window frame and the wall is covered with casing (aka, molding).
Head: The top of the window frame is known as the head.
Jambs: These are the vertical sides of the frame.
Sash: The window's glass is held firmly in place by the sash.
Shims: Tiny gaps between window and casing are filled in with these small wedges.
Weep: To draw water condensation outside and away from your window interior, these tiny holes are inserted into the windowsill.
Styles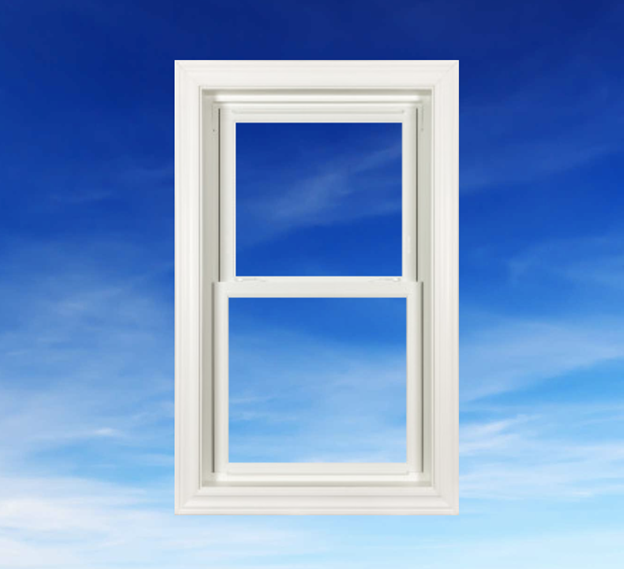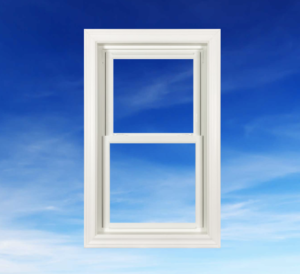 Double-Hung: The most popular and most versatile window style, double-hung windows look fabulous in many different home styles: from contemporary to traditional. Both the top and bottom sash move, making it easy for air to circulate in your home.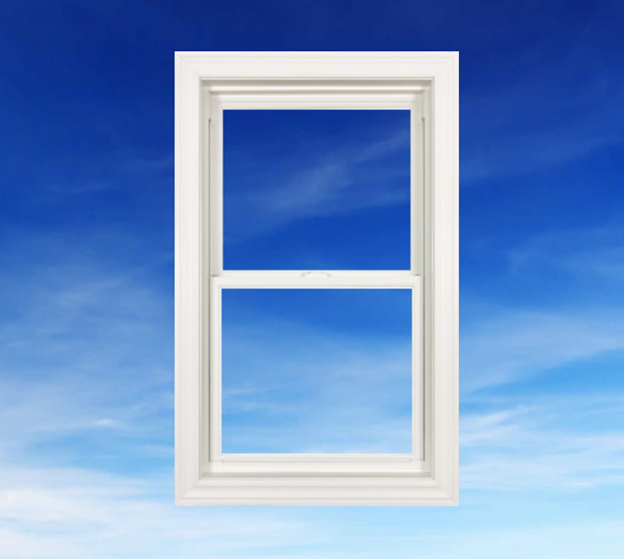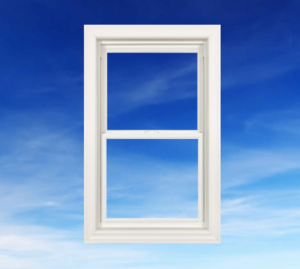 Single-Hung: Single-hung windows boast low maintenance due to their low number of moving parts. Only the bottom sash moves, leaving the top sash in a fixed position.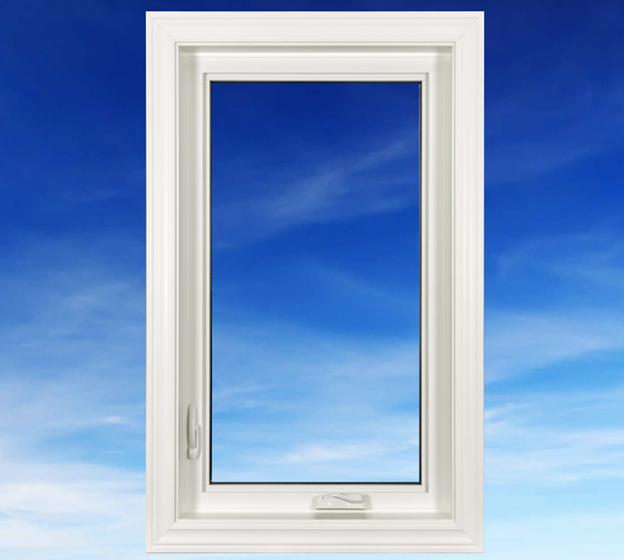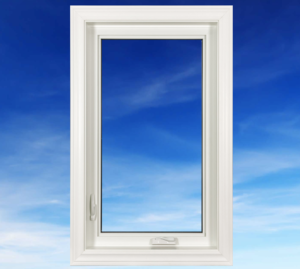 Casement Windows: As the second most popular window type, casement windows open horizontally rather than vertically. Typically operated by a crank or lever to allow ease of opening, casement windows are often found over the tops of kitchen counters. Their airtight seal makes them energy-efficient, saving you on utilities.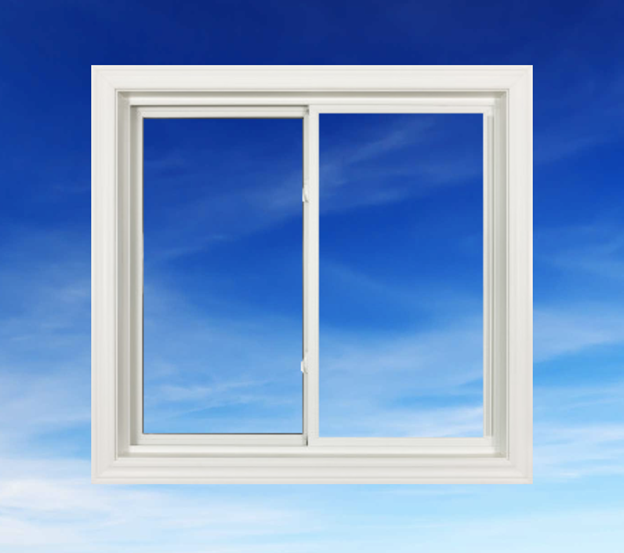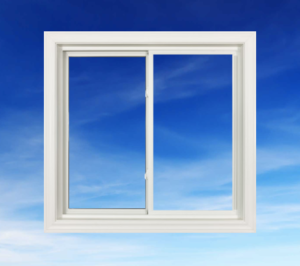 Glider Windows: Get outstanding views and abundant natural light with glider windows that slide from side to side. Their frames can hold a lot of weight, so they can be quite large and seamless.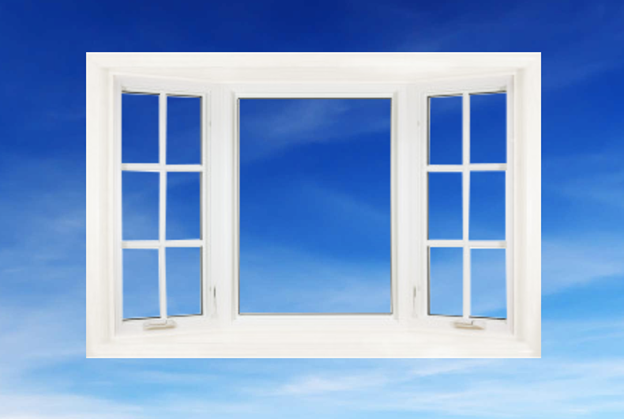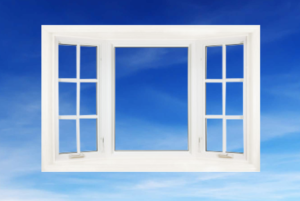 Bay and Bow Windows: Offer more surface space for lamps and decorations by adding a bay or bow window to your home. Create an inviting breakfast nook in your kitchen or a reading nook in your bedroom with bay or bow windows.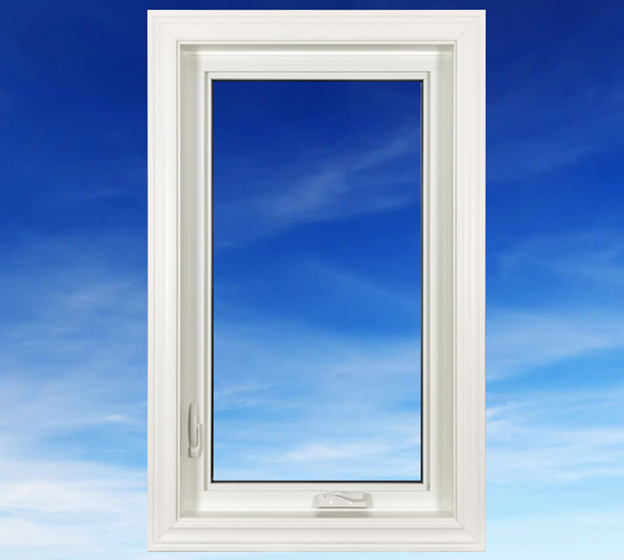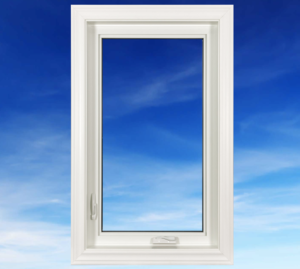 Awning Windows: Hinged on the top and open outward from the bottom, allowing for ventilation and protection from the rain. Often placed higher on walls for privacy or in combination with large stationary windows for a better view.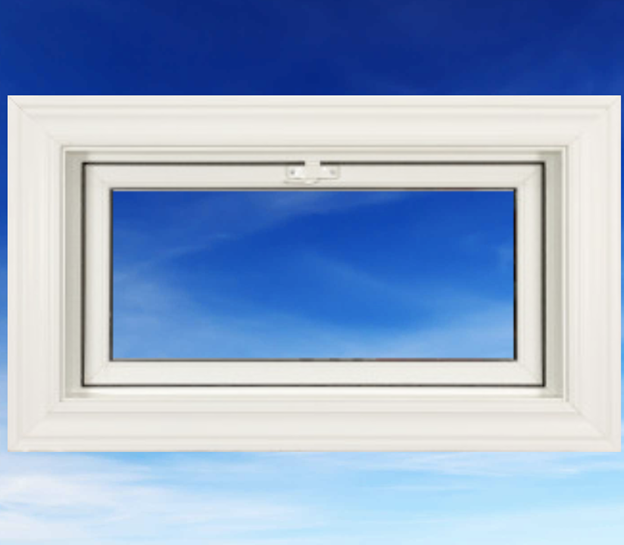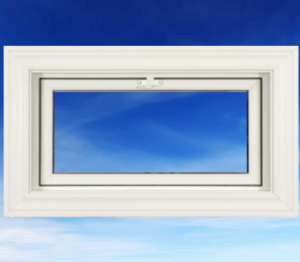 Hopper Windows: a small window that opens downward and inward. It is commonly installed as a bathroom or basement window. The upward tilt of the window glass pane blocks dirt and debris from getting into your home.
Energy Efficiency
Insulating gas: The Argon or Krypton gas that lies in the space of the window and prevents airflow and heat loss through your windowpanes.
R-value: A measure of how resistant an object is to heat flow. The higher the R-Value, the better.
U-Value: A measure of heat loss. The lower the U-Value, the better
Low Emissivity (Low-E): A thin coating on your glass that's not visible but helps prevent heat flow.
Energy Rating: This reveals how different windows perform based on national energy efficiency standards.
Energy Star Certified: Windows that meet the demanding efficiency standards set by the government.
Flashing or Weather Stripping: Windows use flashing tape and/or weather stripping around the frame to create a weatherproof seal.
A Reputable Replacement Windows Contractor
HomeWise Roofing and Exteriors is proud to offer our expertise in installing beautiful and energy-efficient replacement windows in Omaha and the surrounding communities. Why trust your window replacement project to HomeWise Roofing & Exteriors? Our com­mit­ment to cus­tomer sat­is­faction. When you choose HomeWise Roofing & Exteriors, you can feel comfortable knowing that we will be here for you today and tomorrow.